ATTENTION: This may be the most important web page you will ever read because you are about to find out how you can receive the one piece of software that will...
"Add More Subscribers To Your List, Produce More Highly Targeted, Ready To Buy Visitors And Build Your Name Brand All At The Same Time And With Almost No Effort From You!"

This is the one tool online that could literally
turbo boost your Internet business over night...



From S. Kumar
Tuesday, 11:33 AM
RE: Easily Producing Your Own Ezine Articles...




Get Started Today!


________________________________
Dear Fellow Marketer ,
Everyone wants FREE advertising. I do. You do. Everyone does.
There are no exceptions.
It doesn't matter who you are or what business you are in, if you could have more completely free advertising, you'd jump at it.
Well, there IS a completely free advertising source on the web that anyone can use in order to Generate Free Publicity, Free Promotion, Free Prospects And Free Profits Anytime 24/7!
And you're about to get a free crash-course in using it. Read on to find out...
"How to Use Ezine Articles to Promote ANY Product, Service Or Affiliate Program You Choose in 5 Easy Steps"
by Jimmy D. Brown
For years, smart marketers have been using "ezine articles" to rake in enormous traffic to any site of their choosing.


In a nutshell, it works like this...
You write an article using the process I'm going to explain below. There are only five easy steps to the process. I'll explain them below. The idea is to write an article that relates to any product, service, list or site you want to promote. You provide the reader with useful information ... usually 500-700 words. That's not much to put together, even if you think "I'm not a writer." I'll show you how below.


You create a "resource box" that points towards your site or list. A "resource box" is a simple 4-6 line "blurb" about YOU as the author. You can use it to mention briefly about what you do and you can point the reader of the article to any website or email address of your choosing. This is where folks can contact you for more information, take a look at the products you sell or join a list that you offer. Where you direct them to is completely up to you.


You send that article out to newsletter publishers for consideration. Whether you use a software program that does it for you, or contact a targeted list of publishers that accept article submissions, or submit your article to one or more of the 700+ article directories (free of charge), you get YOUR article into the hands of those that control the lists related to the topic of your article.


You generate traffic, subscribers and sales as they publish your article to their lists. When the interested publishers decide to print your article in their newsletter, you're in business. This, *literally* happens every day. It's a standard thing that many publishers do ... they don't have time to write articles all the time, so they find quality offerings from others and send it out to their subscribers. Some newsletter lists have hundreds of thousands of subscribers. And YOUR article would be the "center of attention" for the particular issue it was published in. Traffic will follow.

"Sounds great," you might be thinking. "But HOW do I write an ezine article?"
Good question. And, as promised, here's your "crash-course" in doing just that..
"How To Use Ezine Articles To Promote Any Product, Service, or Affiliate Program You Choose in 5 Easy Steps"
by Jimmy D. Brown
I bet you can't tell me the best way to use ezine articles to promote your offer.
Go ahead. Give it your best shot. Out loud. Say it. Whatever comes to mind, just blurt it out.
I'm listening.
You see, most folks don't really understand how to BEST use ezine articles to promote a product or service, or their favorite affiliate program.
They know they are supposed to write an article, include some kind of clever offer in the text or in their resource box, and convince editors to publish their article.
But, there is a *very* clever way to use your article to promote like you've never seen before.
And I'm going to share it with you right now.
There are only five steps. And they are all super simple...
Step 01: Choose the product or service you want to promote.
This one is kind of a no-brainer. It all begins with deciding what you want to promote. Is it your own product or service? How about your favorite affiliate program?
We're not talking about your newsletter -- we're talking about an actual offer you want to present that you'll earn profits from when readers of your article make a purchase.
Decide what it is that you want to promote through your free ezine article. And then move on.
Step 02: Determine your "useful, but incomplete" approach.
I love to use what I have coined as the "useful, but incomplete" approach when using freebies of any kind. (Ezine articles, free eBooks, reports, eCourses, etc.)
What I mean by that is simply this: You provide your reader with "useful" information (something they find of value and are able to actually apply) but make certain that it is "incomplete" in that they can better use the information by making a purchase.
That's "useful, but incomplete." And it works like a charm.
The idea is to use your content to build up to your desired response. You provide the reader with content, and then you make an offer that allows them to fully utilize the content, gain extra insight from the content or maximize the content in some additional way.
Let me give you an example:
I wanted to promote aweber.com in a free ezine article. This is a service that offers unlimited autoresponders, tracking and all kinds of other stuff for one low price.
So, how could I use an ezine article to promote the service?
By writing an article that explains how to benefit from using autoresponders or mailing lists. My article explains different uses of autoresponders and how the reader can profit from implementing the ideas.
And, naturally, they will need an autoresponder service in order to put the ideas into practice, right?
And I just happen to know of a great service they can use. :o)

OK, so that's an example of how to promote a SERVICE offer with your ezine article. What about a software product or an eBook?
Want some examples?
Good, because I've got two...
TO PROMOTE A SOFTWARE PRODUCT: Let's suppose you want to promote Armand Morin's eCover Generator. How can you do it?
-- Write an article outlining how important presentation of your offer is, and how creating a cover graphic can increase response rates by up to 1300%.
-- Write a step-by-step tutorial article for "do-it-yourselfers", explaining how to design your own graphics from scratch. And then promote the software as a
super-simplified way of doing it.
TO PROMOTE AN EBOOK: Want to promote Paul Myers' Amazing List Machine?
-- Write an article that covers the "basics" of building lists, and then promote Paul's eBook as the "advanced" tactics.
-- Write an article on how to profit from a list, and then promote Paul's eBook as the "how to build the list."

See how easy this is?
That's how it works. Determine what your "useful, but incomplete" approach will be, and then...
Step 03: Turn your approach into a tips list or tutorial.
Let's use my example again. I decided that I would describe various uses of autoresponders and how the reader can actually profit from them. What kind of tips list or tutorial could I create?
"How to Generate More Subscribers, Sales and Profits With Automated Follow-Up Messages"
"7 Powerful And Profitable Ways To Use Autoresponders To Skyrocket Your Sales and Subscribers!
"Want to Increase Your Online Profits And Leads? Here are 7 Ways to Do It..."

I actually went with the middle title. I wrote my list of the 7 ideas that I wanted to share. And I had the makings of a perfect article to promote an offer.
That's all you need to do. Determine your end result. Decide how to get there with your "useful, but incomplete" approach. And then develop a list, or even a step-by-step tutorial for your article that leads the reader along.
With each new "idea" or "way" or "tip" or "step" or "strategy" that you share, you can further direct the reader towards realizing their need of your upcoming offer, and lay the foundation for them to accept the offer.
Step 04: Expand on each point to build your content.
Here's more of the easy part. Just "fill-in-the-blanks" to complete your article. Write 1-2 short paragraphs for each of your points. Make them good. Provide quality content. The offer you will soon make will see poor results if your information isn't useful.
Remember, you are trying to presell the reader on the idea that they are going to need your offer. If you don't provide them with quality information that they WANT to begin using immediately, then why will they want to buy what you are promoting?
Light a fire in them. Motivate them. Challenge them. Give them such nuggets of gold that they want to keep mining until they hit the mother lode!
Step 05: Put on the finishing touches with the "five pillars."
There are five things that you should always do to finish up your ezine article. Don't skip any of them. They are all critical...
1. Polish. Re-read your article. Does it provide information that really is "useful" to the reader? And yet leaves them wanting even more? That's what you want. Polish it. Put on the wax and make it shine. It has a very specific purpose -- make certain it has the means to achieve it.

2. Promote. Use your resource box to promote your offer. This is why we've written the article, right? Remember step one? It's time to put it into play. Give the reader what they (hopefully) are wanting...a way to maximize the information you gave them.

3. Proof. Don't do this yourself. Have a trusted friend, relative or co-worker check your article for grammatical and typographical errors. The last thing you want to do is present a poor image after sharing some high quality information.

4. Publish. Zip your new article out to your favorite list of publishers. Submit it to the announcement lists and the ezine directories. Don't forget to publish it yourself in your own newsletter!

5. Profit. If you've covered all the bases that I've mentioned, then profits are almost certain to start coming in when your ezine article is published. You deserve it. Be proud of your accomplishments.
And then start it all over again!
What is really impressive about this strategy is this: you can write an article in half an hour, send it out to publishers and *literally* have your article in front of tens of thousands of subscribers in as little as a few hours.
Not much work involved. Lots of profit potential.
Now, you may be thinking "But, what if I can't write? Or, what if I don't know how to organize my thoughts?"
I'm glad you asked. :-)
Announcing...

Article Creator Pro

Instantly Creates Attention Grabbing And Profit Producing Ezine Articles In Minutes And With Little To No Effort..
I've just released a brand new software program that *literally* walks you through the entire process of creating ezine articles.
In fact, if you can answer questions, you can create your own articles to distribute.
Look, I recognize that not everyone can just write an ezine article from scratch. Heck, when I first started, I couldn't either.
That's not your fault. And it shouldn't be a disadvantage to you.
That's why I developed Article Creator Pro...to help folks like yourself take advantage of the enormous free advertising source found in writing and distributing ezine articles.
I used all the rules, tricks, tactics and strategies that the top ezine article writers in the world use and I programmed them into this new software that will have you writing your own articles in record time...
...even if you think you're not a writer!
How does Article Creator Pro work?
"This sounds great!" you're probably thinking. "But, how does it work?"
With Article Creator Pro's template interface, all you do is answer a series of questions, click a button and you're done!
It is really very simple...
Step 01: Launch the Software
After you download the tool, simply double-click the Article Creator Pro icon and the software will automatically launch for you to begin using.

Step 02: Follow the Simple Instructions
Once you open the software, you'll find very easy-to-understand instructions. You will be guided throughout the entire article creation process from entitling your article to putting on the finishing touches.

Step 03: Fill-In The Blanks
Each step of the way has questions and examples to help you create the perfect ezine article. Simply insert your answers to the questions into the provided blanks and move on through the Q&A process. With the supplied samples, creating your own original article is a breeze.

Step 04: Click the "Create Article" Button
Upon completing the process, simply click on the CREATE ARTICLE button. Your article will appear in a special output box, already formatted to 60 characters in width -- ready for you to copy and save in your favorite word processor.
10 Reasons Why You Should Try Using
Article Creator Pro Today!
Write ezine articles in a fraction of the normal time. Instead of slaving over an ezine article for hours trying to get "direction" on how to proceed, simply follow-along the series of questions inside Article Creator Pro's powerful interface.


Increase publicity, promotion, prospects and profits. When other publishers begin reproducing your articles in their newsletters, you'll automatically increase your publicity, promotion, prospects and profits... without spending a penny! Ezine article distribution is the ultimate "free advertising" tool.


Easy to follow "fill-in-the-blanks" template. If you can answer questions, then you can write your own original ezine articles to use as marketing tools. There isn't anything complicated at all when you use Article Creator Pro. Answer the first question (example answers provided!), then move on to the next question. In a matter of minutes you can have your own articles ready to publish ... even if you have no writing experience at all!


Instant formats your articles to the default character length. With the built-in autoformatter, your articles will automatically be created with the default character length making the acceptable (and readable!) for virtually every publishing standard.


Export to your favorite word processor. You can easily COPY and PASTE your completed article and save it with your favorite word processor. This gives you easy access to your entire database of articles in any viewable format you choose.


Easily make any changes you want. Of course, you'll be able to make any changes you desire to the completed article. Anytime you want to update your article (email addresses, links and even techniques change frequently on the web) you'll be able to open the file you saved to your favorite word processor and edit as needed.


Create an unlimited number of ezine articles. Unlike some other tools, you are never required to pay additional fees as you create additional articles. With Article Creator Pro you may create as many articles as you want for the rest of your life ... for one low price.


Save more than 60% off the regular price when you order today. And speaking of "low price", when you order this package today, you'll receive over 60% off the regular suggested retail price. This discount is subject to change and I reserve the right to remove it at any time.


100% complete satisfaction money back guarantee. You have absolutely nothing to risk with Article Creator Pro. If you are unhappy with this package for any reason (you don't even have to tell me what it is!), I'll promptly refund your entire purchase price with no questions asked.
Here is what you will receive when you
order Article Creator Pro TODAY!
Article Creator Pro software program. You will receive the latest version of the tool itself in a self-contained executable file (.EXE). Sorry, it is NOT Macintosh compatible. You must be operating Windows 95 or newer and have Microsoft Internet Explorer installed in order to use the tool. ($49.97 value)


Downloadable instruction manual. An instruction manual is also available, complete with screenshots and detailed instructions to help you make the most of this incredible tool. NOTE: This instruction manual really isn't necessary (the tool is so easy, you won't need instructions) but we included it "just in case". ($17.00 value)

You can't lose with our
guilt-free NO RISK guarantee
And access to the ENTIRE PACKAGE for only $19.97
Wishing you much success online,
S. Kumar


Order Now - Only $19.97
Click Here to Order Article Creator Pro

Amazing Bonuses! Special And Only From Learnhomebusiness.com

Get Started In Freelance Writing
by Jill Black
"Discover The Fast Road To Starting and Succeeding With An Online Writing Business... The SENSIBLE Way"
You Will Learn...
What is a Freelancer
Getting Started
Freelance Ideas and Writing opportunities
Planning your working time
Ways to Find Work on the Internet
...And More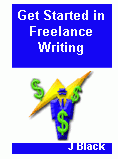 Royalty Free Reprint Rights Included
Article Magic
by Priya Sha
"Expert Tips And Resources To Help You Establish Your Presence On The Internet Through Articles "
You Will Learn...
Why You should Write Articles
How To Promote Your Articles Effectively
Tips For Researching & Writing Better Articles
Place To Submit Your Articles For Free
Article Copyright Issues

Royalty Free Reprint Rights Included
Start Your Own Writing Business
by Jill Black
"Write, market an sell your 'how-to' Informational documents - books, booklets, articles, reports manuals, self-training courses and more... "
You Will Learn...
What can I Write About
How Long will It Take to Earn Money
Why Information Publishing
Self-Publishing Opportunities
...And More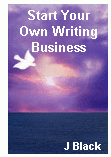 Royalty Free Reprint Rights Included
Writing Sucess Secrets
by Shawn Fawcett, M.B A
" Writing Success Secrets is a comprehensive "how-to" eBook designed to help people with their everyday writing tasks and kick-start the writing process..!!
Its 56 pages are packed with over 13,000 words of tips, tricks, advice and information on how to improve one's writing in just about every practical area where writing is required on a regular basis.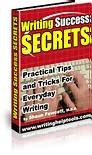 Retail Price $19.95
Free MASTER
Reprint Rights

Articles Ideas Software
Want to Drastically Cut Down the Research Time for Writing Articles with Ready Made PIN-POINT Information at Your Finger Tips?"
This tool not only visits the first top 100 Google results for you, it doesn't waste your time with pieces of text with strictly commercial intent. It gives you information, the meat.

Retail Price $34.95
Free MASTER
Reprint Rights
Ezy Ezine Ad Formatter
New software easily and instantly formats your ezine ads to fit any publishers character length specifics saving you time and frustration...
Attention All Free & Paid Ezine Advertisers... Format your ad correctly so that they are not rejected or have you re-submit it!


Retail Price $97
(Master Brandible Pack)
Free MASTER
Reprint Rights
Order Now! No way you can Lose With Our Zero Risk Guarantee
100%
Money Back
Guarantee

GUARANTEE: The No-Risk Proposition ensures that you get 100% money back guarantee for 30 days and if for some reason you want the refund kindly send us an email. You will be issued a prompt and courteous refund. Every penny of it -No questions asked. Order " Article Creator Pro" With Complete Confidence Now.


Yes! I want to immediately possess Article Creator Pro right now risk-free online. Since I am ordering Today, I will also receive 6 free bonuses worth $151.9 given below:



Get Started In Freelance Writing by Jill Black


Article Magic by Priya Sha


Start Your Own Writing Business


Affiliate Defender by Jimmy D Brown
-Value $34.95 With Master Resell Rights


Writing Success Secrets by Shawn Facett
-Value $19.95 With Master Resell Rights


Ezy Ezine Ad Formatter
-Value $ 97 With Master Resell Rights

Yes! I understand that the $19.97 I will pay today is done with absolutely no obligation and no commitment. If I'm not 100% convinced that this total collection will be of At least 10 times worth the money I spend, then I will simply tell you and I will be issued a prompt and courteous refund -- no questions asked -- and I may still keep the 6 gifts worth $151.9.

Click Here To Order Secure Now!
Only $19.97 for Everything
(Credit card/Online Check)

Click here and receive your
download information with $151.9 worth of valuable bonuses!

Grab this all time Greatest Internet Offer Now!
P.S. Take advantage of Master Resell Rights offer!. This offer is limited to first 500 customers only! Act Now!
IMPORTANT UPDATE: Due to the overwhelming response coming in to this offer, $151.9 Special Bonus Offer could end at anytime. Wait too long, and it may be too late. Take Action Now!
.............................................................................................................