Additional Free Stuff Information
As you know, if you want to sell the above products you need to host them somewhere! To start off, Dropbox.com will give you a straight 2 GB storage space for free where you can set up direct download links for your customers.
Another similar service that offers 20 GB storage for free straight is Copy.com.
If you use both the service, you get a total of 22 GB free storage hand free.
Special note 1: Your customers does not have to fill up any captcha form to get their downloads like other uploading sites. It's a straight affair.
Special note 2. Similarly your customers does not have to go through a nagging and painful waiting period in order to get their download.
1. Get Your Absolutely No Catch Free
2GB Storage From Dropbox
2. Get Your Absolutely No Catch Free
20GB Storage From Copy
Thanks Again For Your Order
As A Special Gift For Just Being With Us...
"Grab Your 100% Full Featured, 60-Day Autoresponder Account!"
We Have Joined With The New"Smart InInBox" To Give ALL Our Valuable Visitors A Full 60-Day Account For Free!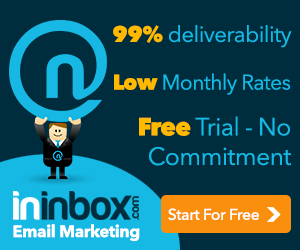 {Full-Fledged, Nothing-Held Back 60 Day Trial
Account ... No strings... Nothing More To Pay!}