Today's free WordFlood Software and other free eBook comes to you as an important and Valuable Subscriber of us. You will continue to reap benefits as long as you remain a Free Member.
Download- WordFlood 1.2 Free: Rewriting PLR articles becomes a breeze! Choose the best words and phrases during the creative writing and rewriting process.


Download- Press Releases for Every Occasion: 160 page ebook ($49 value) with well-written press releases and useful tips
(PDF file. Right click and choose "save as")


Download- Making Money With IMeye: If you do any sort of business online... whether it be E-commerce, Pay Per Click, Clickbank, CPA, or anything else, then LEARN about this revolutionary tool that has the potential to multiple your income may times over.
(PDF file. Right click and choose "save as")




One Moment !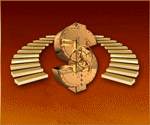 I have been a full member of unselfish marketer for the last three years... and don't regret that decision even for a moment!
"Why do I feel so strongly about this site? Just one look and you'll answer it yourself"